No add-on or a la carte fees here…everything is included! Your pet doesn't see the inside of kennel until we close our doors at night.  And after all the interaction and attention they'll receive during the day, they'll be too tired to care!
It's easy for your pet to get lost in the pack at larger boarding facilities. Because of our smaller size, your pet is guaranteed plenty of one on one time.  If you have a senior dog or more of a "people dog" and the playroom just isn't their thing, we let them hang out in our secure lobby where it's more low-key.  We also accomodate pets that do not get along well with others.
A staff member does a nightly, after hour visit to let everyone outside and make sure all are safe and comfortable.  Our kennels are spacious enough to accommodate multiple dog families.  We NEVER charge extra for medication administration, including insulin. We do not have any restrictions on what you would like to bring from home for your pet's stay.  Whatever you choose not to bring, we provide at no extra charge (bedding, toys, treats.)  We recommend that you bring your pet's food to avoid upset stomachs with a diet change. We welcome you to call to check on your pet while they stay with us.  We love to give updates!  We also invite you to "like" our Facebook page as we post daily pictures of our guests.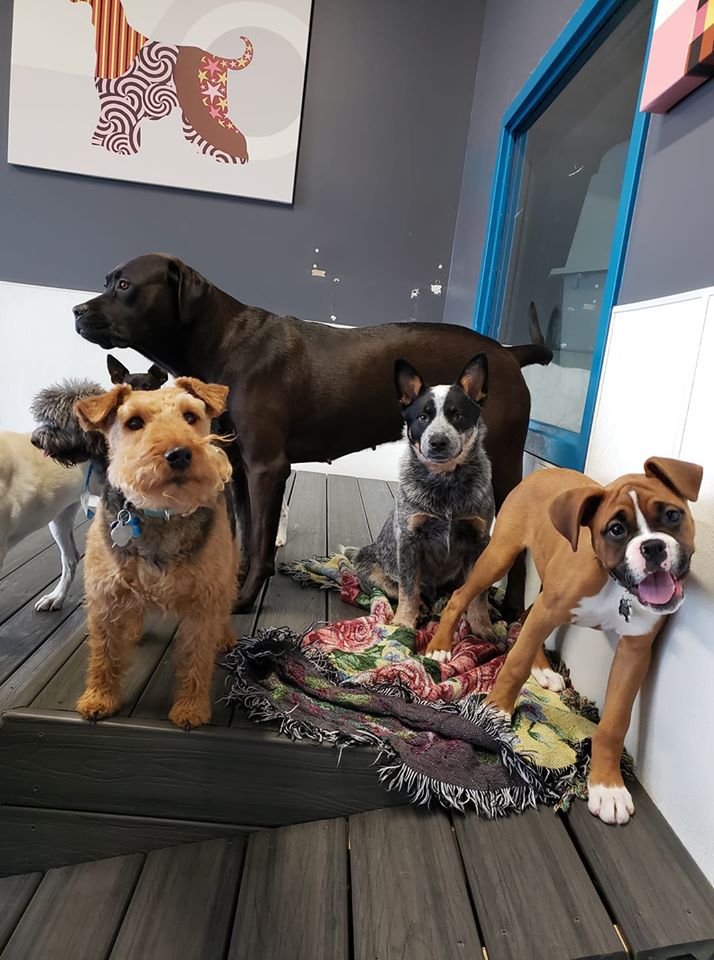 Sleepovers:
• Overnight for 1 dog: $45/Night

• 5 Nights of over: $42/Night

• 20% OFF for 2nd dog
• 40% OFF for each additional family member
Please contact ComeSitStay staff for additional pricing including extended stays and/or additional dogs
*Because we are an open play facility, all males must be neutered by 9 months of age and all females must be spayed by 6 months of age*