Drop your dog off for a full day, a half day, or even an hour. We promise to return to you a tired, happy pooch!  We offer daycare anytime during our business hours.  We do not require an evaluation or interview process — your dog will usually let us know if he's not digging daycare within the first few minutes.  All of our guests are let outside every 90 minutes throughout the day so keeping up with the house training is not an issue.  If this is your first time entering your dog in daycare, we welcome you to bring him or her in at anytime for a visit!

We offer daycare services Monday through Saturday. Sundays are by appointment only.
Rates are as follows:
• Half day (up to 5 hours): $21
• Full day (over 5 & up to 12 hours): $30
• Each Additional Dog Pays Half Day Rate

Pass Prices:
• 5 DAY PASS for 1 dog: $140 ($28/Day)

• 10 DAY PASS for 1 dog: $270 ($27/Day)
• 20 DAY PASS for 1 dog: $520 ($26/Day)
• 1 Month Unlimited (Even on Sundays) $600
• 20% OFF for 2nd Dog
• 40% OFF for each additional family member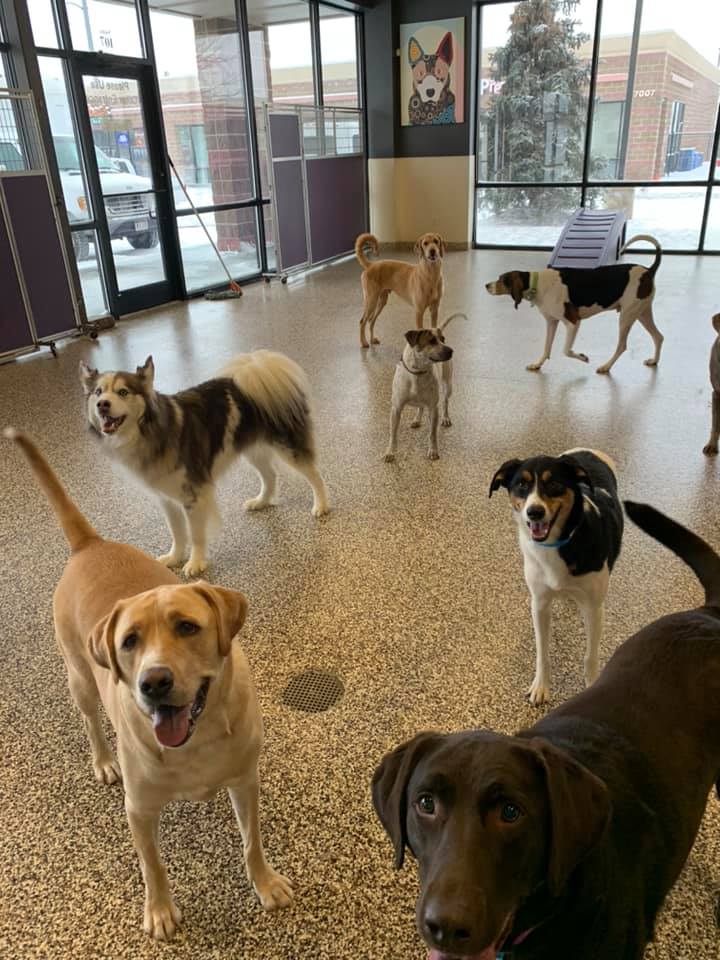 PASS PERKS!
*Dogs with an active daycare pass receive 15% off overnight stays.  Days will not be taken away from your pass when your dog spends the night with us.
*Dogs with an active daycare pass receive FREE nail trims at anytime…Just ask!
*Days on your pass may be used for full days, half days, or a combination of both.
*Passes EXPIRE within one year of purchase date!
Daycare is great for: 
*Pet owners that work long hours during the day
*Puppies that need help with housebreaking
*Dogs with separation anxiety
*Pets that need socialization
*Owners that need a tired dog at home for a night out
*Pets that need to burn off a little extra energy
*Dogs that just want to have fun!
"A tired dog is a good dog!"
Vaccine Requirements: Rabies, Distemper, Bordetella